About us
JEWELLERY DESIGN IS OUR CRAFT, AND OUR LABOR OF LOVE
Opening eyes to the vast possibilities of design
We take our inspiration from nature, architecture, and life all around us to create our collections or to translate your requirements into reality.
We are proud of our distinctive style. Whether you are looking for bold, colourful and conceptual design or something more subtle, traditional or elegant; the Carats signature is evident.
The result is always the same – strong, stunning pieces of jewellery that is a break away from the stale, staid products that can be found in so many other stores.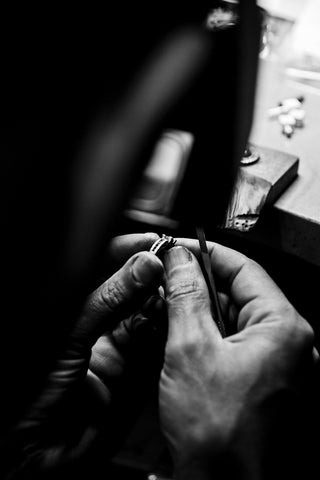 Our jewellers have been trained in the finest tradition of English jewellery design and have refined the skills and techniques passed down through many generations - reinventing them with a unique New Zealand flavour.
We guarantee all our pieces are intricately crafted and finished to the highest standards. Nothing you see here is computer generated virtual stock.
Our Auckland based Jewellery store contains a comprehensive showcase of our work, from engagement rings, wedding rings, to pendants and bespoke diamond earrings.
Jewellery Design is our craft, and our labor of love – we thoroughly enjoy what we do, and understand the weight of importance that these pieces will take on once handed over to your special someone.
Get in touch
Auckland CBD
25 Vulcan Lane
Auckland CBD, 1010
Call or email
09 309 5145
emai@caratsjewellery.co.nz