Handcrafted design that tells your story
Getting a piece made to order can be extremely rewarding. To transform Granny's old broken jewellery into a fresh modern work of art as an engagement ring, dress ring or bespoke jewellery while still keeping the sentimental element, holding more value to you and making it an extra special piece for you to wear and to one day hand down yourself.
We make the whole process of getting jewellery made to order simple, meaningful and unique. From initial consultation where we discuss design, style and budget, to crafting it by hand, chiseling, sculpting, and polishing it to perfection.
Our unique approach to jewellery design
We offer a complete, start-to-finish bespoke jewellery service whether it be taking sentimental jewels into a new chapter of their life, or birthing something entirely unique to create a new story - our unique approach to jewellery design always starts with you, the client.

The fun begins right from the first step. We sit down with you to get to know about your vision, story, and what is special to you, or the future wearer.
Many other jewellers use computer software to generate their ring designs, but we're proud to say we're old-school and use traditional hand-drawn sketches that allow us maximum freedom and flexibility to create something truly extraordinary.
We have been trained in the finest tradition of English jewellery design and have refined the skills and techniques passed down through many generations - reinventing them with a unique New Zealand flavour.
choosing your stone
Here we present a selection of our fine gemstones to incorporate into the piece. If we don't have exactly what you are looking for, we can source these from our international gem dealers.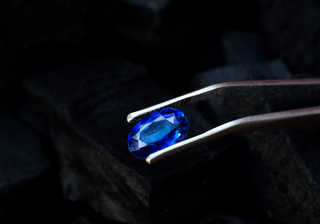 bringing your vision to life
Once you're completely thrilled with the design, we go ahead and craft it by hand, chiseling, sculpting, and polishing it to perfection.
The result is always the same – strong, stunning pieces of jewellery that is a break away from the stale, staid products that can be found in so many other stores.
Jewellery is our craft, and our labor of love - we thoroughly enjoy what we do, and understand the weight of importance that these pieces will take on once handed over to your special someone.
"Amazing service. Got an engagement ring built for my girlfriend and the guys at Carats were so helpful! They really listened to what we wanted and the ring turned out absolutely perfectly."
Bespoke Portfolio
Whether you're looking to bring grandma's jewels into a new chapter of their life, or create a new story of your own - our creative, talented mastercrafstman can translate even the most ambitious ideas into a bespoke piece of jewellery.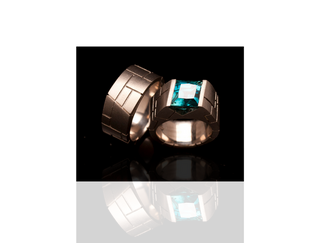 TRON ZIRCON RING SET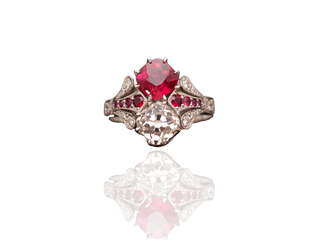 Ruby dress ring
White diamond swirl
Sentimental jewels start a new chapter